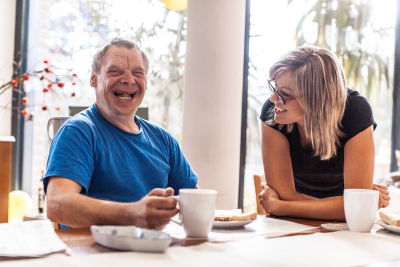 In the case of individuals having a diagnosis of intellectual or developmental disability, the referral should be made through the local Community Services Board, rather than directly to the LPGSP.
To ensure a high quality of service, the number of people any LPGSP can accept is capped; therefore, space in the existing programs is somewhat limited. If an opening is not available for a person who appears to be eligible for public guardianship services, the LPGSP will place the person on a waiting list and the referral source will be notified when an opening becomes available. The limited size of the local public guardian programs makes finding possible alternatives to public guardianship extremely important.
A private citizen may be appointed by a court to serve as guardian for an incapacitated individual. The Virginia Public Guardian & Conservator Program does not monitor or regulate the performance of private guardians.
Questions regarding the program may be directed to the Program Director for the LPGSP for your geographic area or to:
Patti G. Meire
Coordinator, Virginia Public Guardian & Conservator Program
Department for Aging and Rehabilitative Services
1610 Forest Ave., Suite 100
Henrico, VA 23229
Phone: 804-588-3989
Email: patti.meire@dars.virginia.gov
The Virginia Public Guardian & Conservator Program strives to provide and meet high standards for all clients served. If you believe that a person receiving public guardianship services is being treated inappropriately or unfairly, please follow the complaint process.