In accordance with the Older Americans Act of 1965, as amended and pursuant to Virginia Code § 51.5-136, the Department for Aging and Rehabilitative Services (DARS), as the designated state unit on aging, is mandated to submit a state plan on aging services (State Plan) to the U.S. Administration on Community Living, the Governor and the General Assembly. DARS developed the State Plan in collaboration with the state's aging network, including the Commonwealth Council on Aging, the Area Agencies on Aging, the Virginia Long-Term Care Ombudsman, and other state agencies, stakeholder organizations, and the older adults DARS serves. The State Plan describes the agency's goals and strategies to achieve its mission, emphasizing the common themes that will enhance the lives of older Virginians moving forward
Virginia State Plan for Aging Services 2023-2027
DARS is in the process of developing the draft Virginia State Plan for Aging Services (October 1, 2023 to September 30, 2027). As draft plan materials become available, they will be posted here.
DARS has compiled the needs assessment materials. These materials include: 1) a complete statewide report with the results of a September 2022 survey of older Virginians, 2) an executive summary of the statewide survey report, 3) reports for each Area Agency on Aging (AAA) with the results of the survey for their planning and services areas (PSAs), 4) a 2023 statewide report with the results of listening sessions with stakeholders as well as an analysis of data and trends related to the conditions and characteristics of older Virginians as conducted and produced by the Virginia Center on Aging, and 5) a report on the in-home services and home modification needs of older Virginians.
---
DARS is currently in the process of collecting state agency reports in accordance with § 51.5-136 of the Code of Virginia. As state agency reports are received, they will be added to the SharePoint link below.
Demographic Data on Aging for Virginia
2022 Blueprint for Demographic Services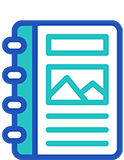 With state general funding, the Virginia Department for Aging and Rehabilitative Services contracted with Weldon Cooper Center to study and develop a plan for providing demographic services for Virginia and the 25 Area Agencies on Aging. The report is intended to inform professionals in the field of aging, policymakers, and the public on the needs for demographic services to assist in providing aging services.
Data Briefs on Aging for Virginia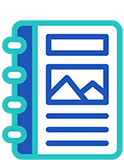 Prepared by Weldon Cooper Center for Virginia and each of its 25 Area Agencies on Aging, the data briefs provide information about the population characteristics of older Virginians. Each brief includes data on age, gender, race/ethnicity, family and living arrangements, disability and health, access to technology and transportation, and more.
Virginia State Plan for Aging Services 2019-2023
DARS is pleased to present the Virginia State Plan for Aging Services (October 1, 2019 to September 30, 2023). The plan found here was submitted to the U.S. Administration for Community Living (ACL) for approval on June 28, 2019. Once DARS receives approval for the plan from ACL, DARS will notify partners and post the approval here. DARS thanks all those who contributed to the development of the plan. The agency looks forward to working with our state and local partners on the plan's implementation.
---
---
If you have questions about the Virginia State Plan for Aging Services please contact:
Charlotte Arbogast
Virginia Department for Aging and Rehabilitative Services
8004 Franklin Farms Drive
Henrico, VA 23229
E-mail: charlotte.arbogast@dars.virginia.gov
Fax: 804-662-7663